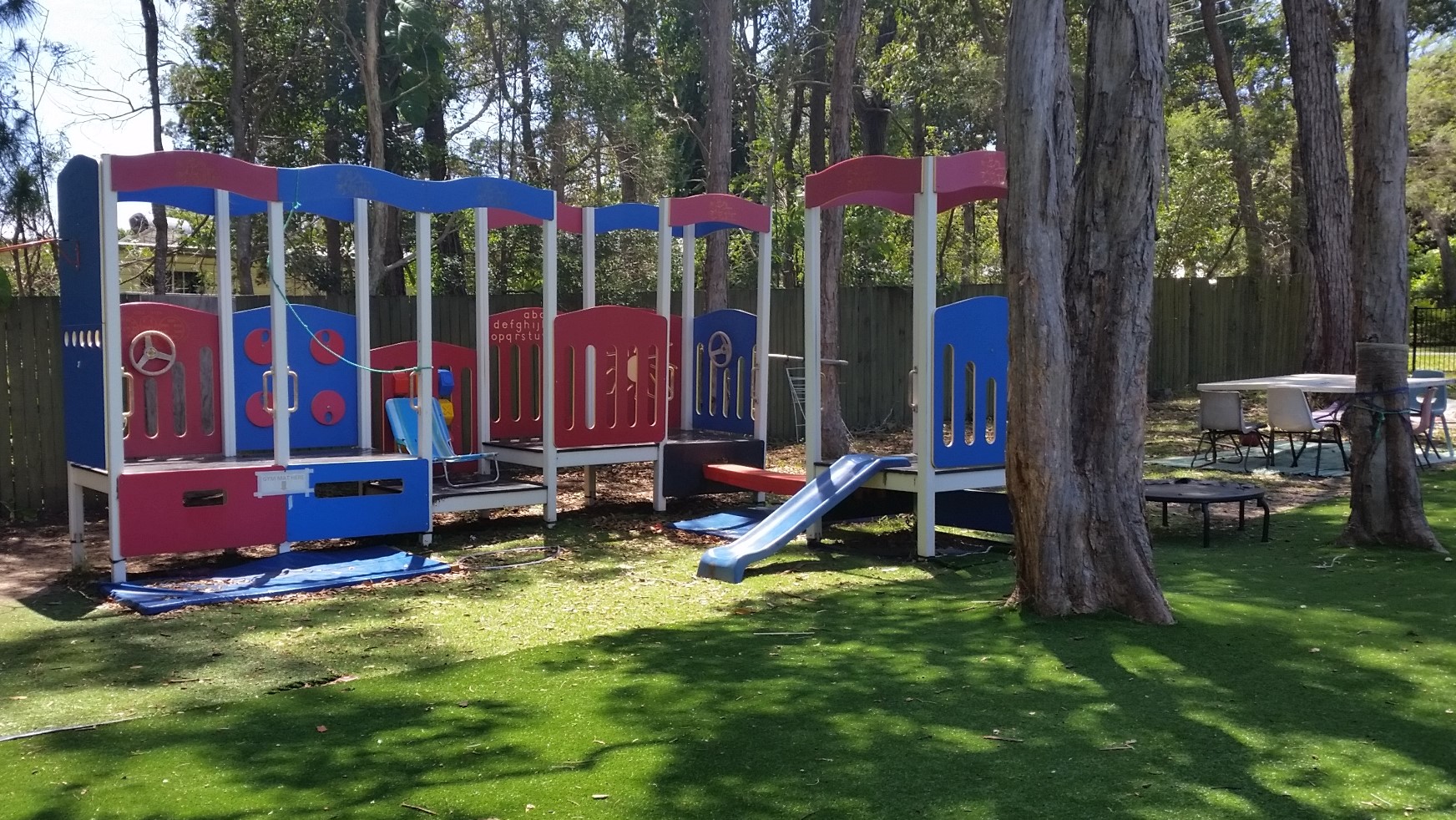 The programs at the service are guided by the Early Years Learning Framework (EYLF), the national curriculum for the early years. It is complimented by the Queensland Kindergarten Learning Guidelines, and the national school aged care framework, "My Time, Our Place", which extend the principles, practices and outcomes of the EYLF to accommodate the specific needs of this older age range of children. Read more from the links below:
Room Numbers
The Centre operates 4 environments as follows:
| | | | |
| --- | --- | --- | --- |
| Environment - Attendance Roll | Age Range | Child to Staff Ratio | |
| Ocean - Turtles : | 15mths – 2 yrs | 4 children to 1 staff | |
| Bush - Joeys : | 2 yrs – 3 yrs | 5 children to 1 staff | |
| Bush - Koalas : | 3 yrs – 5 yrs | 11 children to 1 staff | |
| Rainforest - Rangers : | Kindergarten | 11 children to 1 staff | |
| Curlew Cove - School Aged : | 4 yrs - 13 yrs | 15 children to 1 staff | |
Each environment is co-ordinated by a qualified Lead Educator and is supported by qualified Assistant Educator/s as per National Early Childhood Education and Care Regulations 2012.
N.B In the event that enrolment numbers, on a given day, are inadequate to open all environments, children will be grouped giving consideration to age, developmental maturity, interests, needs and individual and group dynamics, so as to best provide for the safety, wellbeing and development of each child.
School aged children up to 13 years of age, are provided with Before and After School Programs and during Queensland school holidays and student free days, Vacation Programs.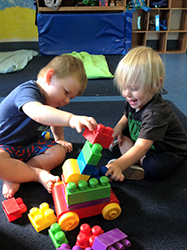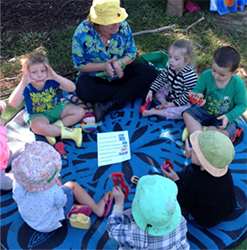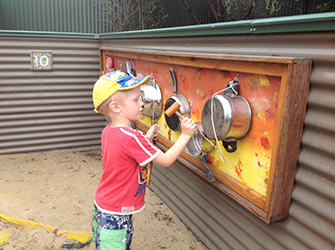 Courtesy Bus Services
Families resident on all four (4) of the Southern Moreton Bay Islands may access our service via complementary (FREE) courtesy bus services that transport the children. Bay Island Early Learning & Care operate two courtesy bus services. A Silver Ford Transit 12 seater minibus provides free transit between the Centre, the Macleay Island ferry terminal for families living on Lamb and Karragarra Islands and private homes on Macleay Island. A White Toyota HiAce 12 seater minibus provides free transit via vehicular barge between designated meeting points on Russell Island and the service on Macleay Island. Both buses are driven by Early Childhood Educators and are fitted with regulation compliant safety restrains with Drivers regularly trained in age appropriate use and correct fitting procedures for the safe and secure transportation of the children. Whilst enjoying the bay breeze and scenic waterway on the vehicular barge the children are provided with a morning and afternoon snack whilst engaging in conversation and/or activities with the Educator.